conversation about anxiety depression porter medical center presents fishbowl
A Conversation about Anxiety & Depression: Porter Medical Center presents the Fishbowl Series
04-05-2023 5:00 PM - 04-05-2023 7:00 PM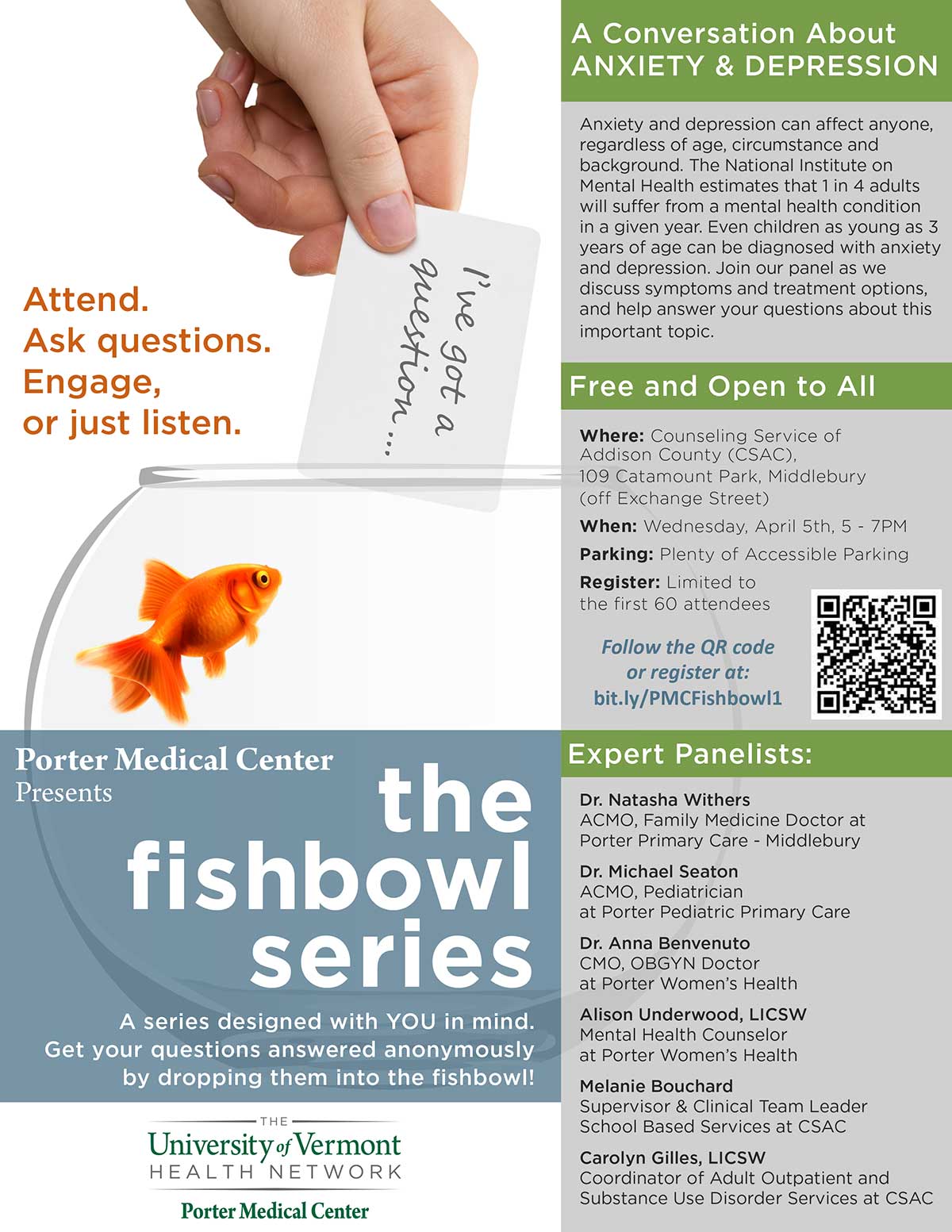 A Conversation about Anxiety and Depression
Attend. Ask Questions. Engage, or just listen.
A series designed with YOU in mind. Get your questions answered anonymously by dropping them into the fishbowl!
Anxiety and depression can affect anyone, regardless of age, circumstance and background. The National Institute on Mental Health estimates that 1 in 4 adults will suffer from a mental health condition in a given year. Even children as young as 3 years of age can be diagnosed with anxiety and depression. Join our panel as we discuss symptoms and treatment options, and help answer your questions about this important topic. 
Free and Open to All
Follow the QR code in the flyer above or register at: bit.ly/PMCFishbowl1 
Venue Name
Counseling Service of Addison County (CSAC)
Venue Address
109 Catamount Park, Middlebury, VT